Council leader says land bought back after 'worst land deal ever'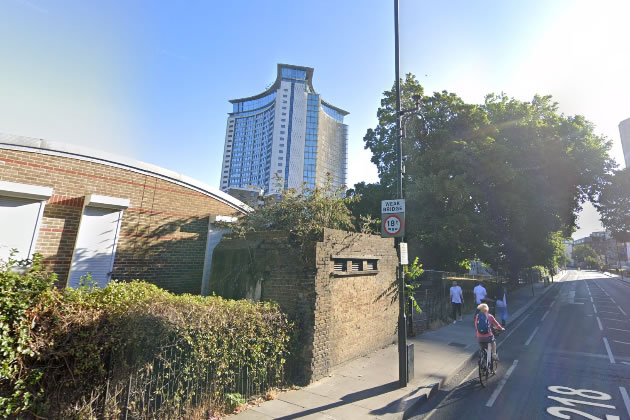 70/80 Lillie Road will be redeveloped into new flats. Picture: Google Streetview
May 17, 2023
Hammersmith and Fulham Council has approved 73 new flats after clawing back real estate from "the worst land deal ever" in post-war Britain, according to one councillor.
The new builds on Farm Lane and Lillie Road in Fulham are set to cost taxpayers £43m and won't be ready until Spring 2026, council reports revealed.
During a cabinet meeting Monday evening (15 May), council leader Stephen Cowan said the developments would offer 36 new affordable homes to residents, with space to build more when new funding is made available.
Councillor Andrew Jones, cabinet member for the economy, said the homes will be insulated to standards which seek to minimise cold air leakages and make the home more environmentally friendly, to keep carbon emissions and gas bills down.
He said, "This will be built to Passivhaus standards, so that's an 80 per cent reduction in emissions in the construction phase, so these are very much green homes."
He said two-thirds of the new flats on 11 Farm Lane will be suitable for families to live in.
Cllr Cowan praised his cabinet, saying it was 'morally and financially' right to take back the land the previous administration had allegedly sold to developers on the cheap.
The two sites formed part of a larger deal known as the Earl's Court Master plan – a 77-acre parcel of land which included the West Kensington and Gibbs Green Estates which was sold to Capital and Counties (Capco) for £105m in 2012.
Capco originally planned a huge development of 7,500 in the area but the council reacquired the land in 2019 paying the same price as the original deal.
He said, "I can tell you that £100m sounds like a hell of a lot of money to us because it is damn right, but it is not when you sell vast amounts of land in the third highest land value area in Britain, which is what Hammersmith and Fulham is.
"When people talk about why [we bought the land], it wasn't just because it was morally right to get people's houses that would never have been replaced. It was also, from a business point of view, absolutely the right thing to do because this was possibly the worst land deal ever done in post-war Britain by any government agency.
"We should never let people forget that is what happened in 2013 when that land was sold at such a knock-down price."
He said the council was now focused on building "greener" homes, adding, "I think this is not only a great scheme and a sensible scheme but it also charts a way forward for us."
11 Farm Lane will have 31 new properties, of which 16 will be affordable homes and is set to cost £18.8m to complete, a council report revealed.
The site was once a children's home and a resource centre and most recently as a day centre for elderly residents. The building is currently in disrepair, having not been formally occupied for over a decade. Building is expected to finish in Autumn 2025.
Lillie Road will cost £25m and see a total of 42 new homes, of which 21 will be affordable housing, council documents revealed. These will be ready by spring 2026.
Shaftesbury Capital, which now owns Capco, said it had nothing to add to councillor Cowan's comments.


Adrian Zorzut - Local Democracy Reporter