Criticised by watchdog after also dumping disabled tenant's heirloom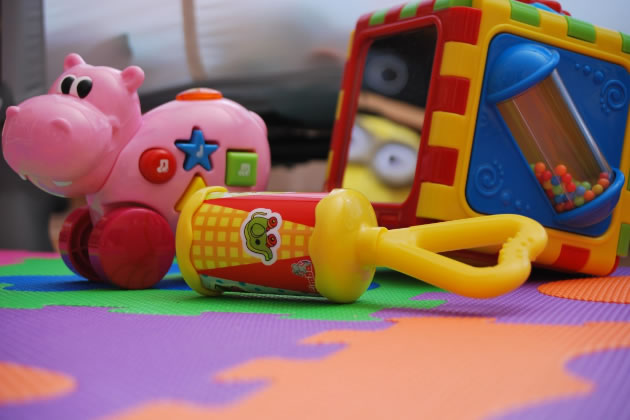 The council's actions constituted an injustice according to the Ombudsman
May 2, 2023
Hammersmith & Fulham Council has been fined £1,860 after dumping a tenant's heirloom and her child's toys while she moved homes.
The Local Government and Social Care Ombudsman said the council caused "avoidable distress" when they threw away the disabled woman's antique bed frame, handed down by her father, and her children's belongings, a report by the watchdog revealed.
The local authority has since apologised and promised to inform staff of their legal duties to tenants.
The tenant, who is only known as Miss X, asked the council to help move her belongings from temporary accommodation into her new home.
She repeatedly told council officers she could not afford to pay for a removal firm and pleaded with them to help.
The council said "financial constraints" and her move to a permanent tenancy meant they could not help.
Instead, they urged the woman to apply for a Local Support Payment from the Department for Work and Pensions (DWP), which she already had and only covered the cost of a fridge-freezer and cooker.
When she asked a few days later to drop off the keys to her temporary flat, she again begged the council for help and warned them she could not afford to lose her furniture.
Days later, all her belongings in the flat were gone, including her father's bed, which she had managed to hold onto while she was homeless.
The local authority said Miss X signed a vacation form which they claim meant they no longer had any duty to protect her belongings. It also said it stored her items in vacant temporary accommodation for two weeks after her new tenancy started and took "reasonable steps" to give her advice and assistance.
It also said the council does not offer a removal service for residents moving out of temporary accommodation into permanent tenancies due to budget constraints.
But the ombudsman strongly disagreed, telling the council this was not a reason to neglect its legal duties to protect Miss X's things.
They wrote, "The council could have considered making a reasonable charge for this, as set out in the law. There is no evidence the council considered this."
They added, "The council said its duty to protect Miss X's belongings ended on the day she signed the vacation form. This is not in line with the law.
"The law says councils shall take reasonable steps to prevent the loss of belongings, regardless of whether or not the person is still subject to a council's homelessness duty to them. The fact that Miss X signed the vacation form did not release the Council from its duties."
The watchdog said Miss X had repeatedly asked for help before signing the vacation form and the council failed to respond adequately.
They said, "As the council owed Miss X the main housing duty, by law it had to decide if there was a risk that her personal belongings would be lost due to her inability to protect them. The code makes it clear that 'inability' does not just mean physical incapacity or illness, but also includes if someone cannot afford to do what is necessary to protect them, as in Miss X's case.
"Further to this, the law says a council's duty to protect personal belongings ends when the council finds there is no longer any reason to believe there is a risk of loss or damage to the person's belongings because of the person's inability to protect it or deal with it.
"There is no evidence to suggest the council ever believed there was no longer a risk to Miss X's belongings. Instead, the council disposed of them.
"I find Miss X was clear with the Council from the beginning that she was not able to move her belongings, could not make suitable arrangements, and without the council's help her belongings would be lost.
"She says she was clear, when she handed back the keys, that she needed help moving her belongings to her new home. Given the number of times Miss X asked various Council officers for help, I am persuaded that she did ask the Council for help, again, when handing back the keys."
They also said council officers failed to properly communicate with each other regarding Miss X's and her application for a Local Support Payment and failed to advise her to apply for a one-off Discretionary Housing Payments which could have helped cover the cost of a removal firm.
The report read, "I find Officer B's decision that it was not necessary to call Miss X back shows poor communication. It appears Officer B did not look at Miss X's communications with the council over the previous week, because this would have told him that she had already taken the action he had previously advised, and this did not help her with the cost of moving."
"I find the council at fault because it failed to protect Miss X's belongings even though it had a duty to do so. This caused Miss X injustice.
"The council disposed of most of her and her two children's belongings, including an antique bed which was her father's. Miss X tells me she managed to keep possession of this bed throughout the time she was homeless. It is now lost.
"I find the loss of this sentimental bed along with most of the family's other belongings, and the Council's refusal to help, caused Miss X unnecessary and avoidable distress. Also, Miss X has had to spend a considerable amount of money replacing lost items."
They ordered Hammersmith and Fulham Council to pay out £1,860 to cover the cost to Miss X for having to buy new furniture and the distress it caused her and her family.
Hammersmith and Fulham Council also agreed to train its staff on the legal duties they have to protect personal belongings of tenants.
A Hammersmith and Fulham Council spokesperson, "We are truly sorry for failing to protect the belongings of Miss X between moves. We have apologised unreservedly to her for the upset that we have so clearly caused.
"We fully agree and support the findings of the Ombudsman and have already compensated Miss X for the full amount for her distress and inconvenience.
"We have conducted a full review of this case and our actions, and we are working hard to improve our procedures so we can always provide the best service possible to our residents."

Adrian Zorcut - Local Democracy Reporter