Camera technology being used in bid to reduce rat-running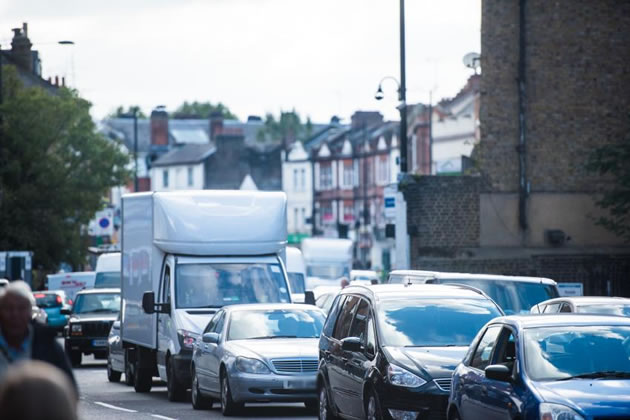 The controversial scheme restricting traffic around south Fulham went live this week (20 July) with the enforcement cameras now active. Vehicles not registered to borough residents are now at risk of being fined.
The current design was implemented after an experimental closure of Harwood Terrace which was intended to run from November 2019 to April 2020 but was extended because of Covid-19.
The council says that their key finding of the experiment was that, while the temporary closure of Harwood Terrace ended rat running in the road, it caused extensive traffic delays in surrounding streets, including to buses.
They claim that the trial showed the majority of traffic comes from outside of the borough.
The new scheme will use smart camera technology to read and recognise licence plates at strategically positioned control points. Harwood Terrace will re-open and non-residents who rat run through this or other south Fulham streets will be subject to fines.
Hammersmith & Fulham (H&F) borough residents will be able to drive around the area as now. Smart cameras will recognise vehicle number plates so that they and other 'permitted vehicles' can go freely through control points. It is hoped this well help the running of buses on Bagleys Lane.
Non-H&F residents can still access any road in the area but not by rat running through Harwood Terrace and other streets. They'll incur a penalty if they cut into residential streets east of Wandsworth Bridge Road and then exit through Bagleys Lane junction to go through Harwood Terrace or cut through Stephendale Road, Hazlebury Road or Broughton Road to bypass queues and re-join Wandsworth Bridge Road.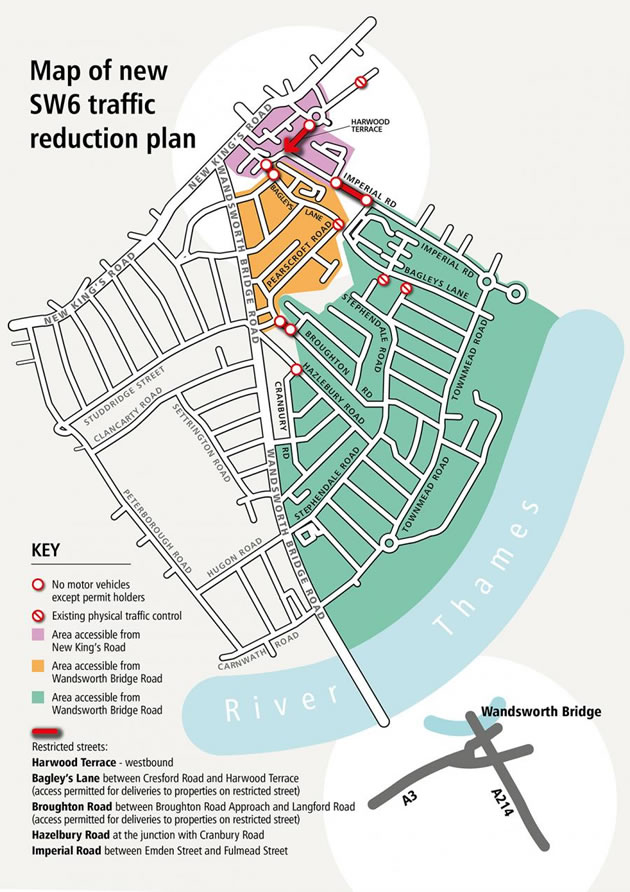 If you have an H&F parking permit or your vehicle registration document (V5) shows your vehicle is registered to your H&F address, you don't need to do anything, as the cameras will recognise your licence plates.
If your vehicle is not registered now (for example you have off-street parking), you'll need to register for free at www.lbhf.gov.uk/boroughaccesspermit or email parkingpermits@lbhf.gov.uk
The council will continue to monitor traffic across the area and gather residents' views during the new scheme – and say they will make any adjustments needed.
You can give your feedback on the scheme here.
July 24, 2020