As anger over Fulham street closure prompts H&F to hold two Extraordinary Meetings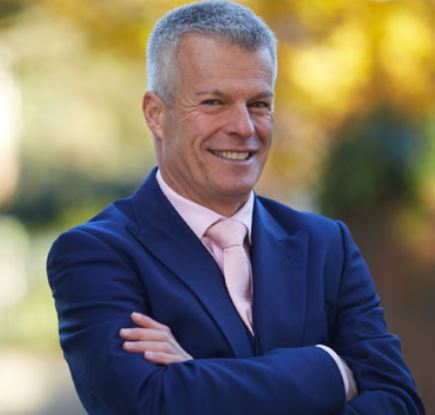 Local campaigners fighting H&F Council's closure of
Harwood Terrace in Fulham have enlisted the help of celebrity lawyer Nick Freeman, or 'Mr Loophole'.
The Evening Standard reports that the lawyer, who gained his nickname by helping rich clients avoid motoring convictions, described the closure as 'perverse' and 'poorly conceived'.
Meanwhile H&F Council is holding two Extraordinary Meetings to consider the effects of the closure. The first, on Monday 10 February will see the Community Safety and Environment Policy and Accountability Committee offer a 'discussion between members, officers and residents about the concerns relating to the closure of Harwood Terrace' while the second will be an Extraordinary Meeting of the Full Council on Tuesday 25 February to consider a special motion calling for the experiment to end.
The small 90 metre long residential street south of Kings Road, housing 40 terraced homes, was closed for a six month trial period on 21 October last year at the request of residents, who said it had become a non-stop rat run with 400 cars per hour passing through.

However, the closure has since cause major traffic problems on surrounding roads, including Imperial Road and Kings Road sitself and has caused a huge backlash among local residents.
A campaign called SW6Traffic calling for the road to be reopened and supported by local MP Greg Hands, quickly received over 2,000 signatures and culminated in an angry council meeting on 22 January, when Councillor Wesley Harcourt, who approved the closure, was heckled by over 40 local residents.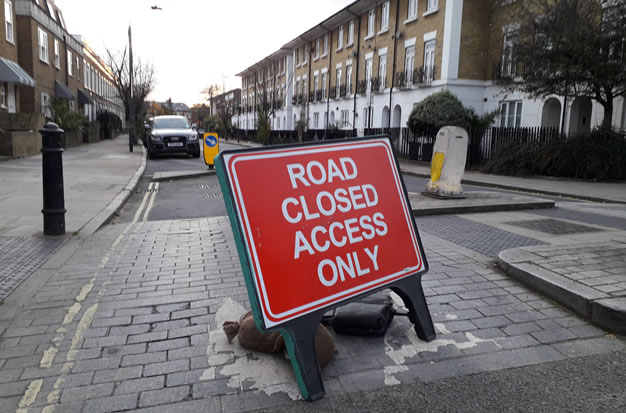 Harwood Terrace road closure. Picture: Owen Sheppard
The anger has been further fuelled by the revelation that the number of drivers being fined after being forced by the closure to negotiate the box junction at the top of Bagleys Lane has doubled.
A Freedom of Information request to H&F Council revealed that the number of fines raised at the box - which has been nicknamed 'the money box' for the amount of money it earns for the council - jumped to 2,452 in the month following the closure on 21 October, from just 1,330 in the previous month.
If every driver paid the £65 fine for 'moving traffic' contraventions, the council could have earned £159,380 in the month after Harwood Terrace closed, compared with £86,450 in the previous month.
The campaigners are now planning legal action, claiming that the closure was a money-making scheme.

They are also planning to be out in force making their voices heard at the Community Safety and Environment Policy and Accountability committee's meeting, on 10 February at 7pm in the Main Hall, First Floor, 3 Shortlands in Hammersmith W6.
You can read more about this meeting, its agenda and background papers here.
The Full Council Extraordinary Meeting follows on Tuesday 25 February, also at 3 Shortlands at 7pm, to consider and determine a Special Motion from two Conservative councillors, Cllr Mark Loveday and Cllr Matt Thornley, calling for the scheme to be terminated and Harwood Terrace to be reopened to traffic.
You can read more about this meeting, its agenda and the Special Motion here.

Written with contributions from Owen Sheppard - Local Democracy Reporter
February 5, 2020