Moved to action after death of daughter Natasha due to inadequate labelling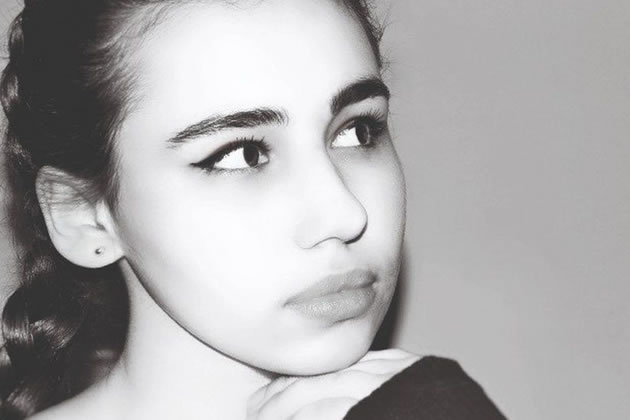 Natasha Ednan-Laperouse. Picture: The Ednan-Laperouse family
A new law has been introduced to protect people with allergies from unwittingly consuming ingredients that could kill them.
The legislation comes after three year's of lobbying by the parents of Fulham schoolgirl Natasha Ednan-Laperouse who died from anaphylaxis after she ate sesame in a baguette in 2016.
The 13-year-old was well aware of the dangers that her allergies presented but the food, bought from Pret a Manger, did not indicate on the label that it had been cooked in sesame oil.
New food safety rules, which are now known as 'Natasha's Law' mean that food retailers must include full ingredient and allergen labelling on all food made on premises and pre-packed for direct sale.
Interviewed on BBC Breakfast, former Lady Margaret school pupil Natasha's parents Tanya and Nadim Ednan-Laperouse said she would be 'very proud' of the new law.
Mrs Ednan-Laperouse, said, "Today we really feel like we've achieved it and it feels really special."
Her husband added that with no extra public expense but a more co-ordinated approach, more lives could be said and he made a call for an allergy tsar to be appointed.
He commented, "This is not what a great British nation should accept, that young people can die in this day and age because of the food they eat, when all it takes is more joined-up thinking to better protect them."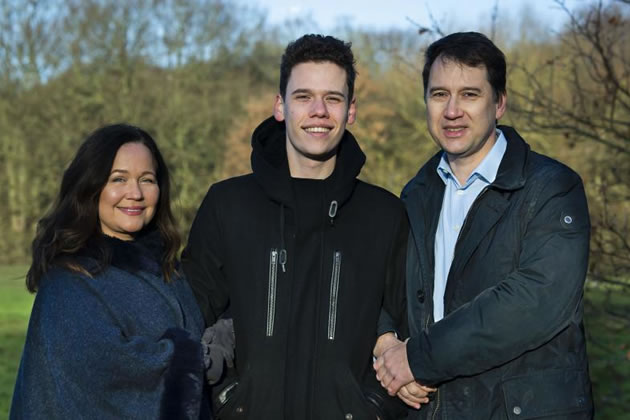 Tanya and Nadim Ednan-Laperouse with their son Alex
After setting up the Natasha Allergy Research Foundation they campaigned to close the loophole in the law that exempted takeaway food such as that sold by Pret a Manger from the same requirements as food sold in supermarkets.
Pret had not introduced labelling onto their products despite six cases of allergic reaction to baguettes containing sesame seeds in the year before Natasha's death. The company says it now has introduced ingredient labelling in advance of the implementation of the law.
It is believed that up to three million people in the UK have food allergies that could potentially give them a life-threatening allergic reaction.

News of the honour came, said Nadim, "like a lightning bolt from the sky without any warning of a storm".
"It was an utter surprise," he added. "I initially thought it was a phishing email and I didn't open it as it didn't have the usual email look. Then we were sitting down to eat, and Tanya saw she had the same email. We high-fived each other!"
The fact that Tanya and Nadim were both honoured was especially satisfying as the husband-and-wife team set up the foundation together.
Natasha, a student at Lady Margaret School, Parsons Green (having attended All Saints Primary in Bishops Park), died on 17 July, 2016, after collapsing on a flight from Heathrow to France.
Shortly before boarding she'd eaten an artichoke, olive and tapenade baguette from a Pret a Manger in Terminal 5.
Natasha Ednan-Laperouse stood in a doorway wearing her Lady Margaret school uniform
Image caption:Natasha, a student at Lady Margaret School, Parsons Green, died on 17 July, 2016
Both Natasha and Nadim had checked the label carefully, as they always did because of Natasha's severe allergies to milk, eggs and sesame seeds.
Natasha was a teenager with a strong sense of social justice, having experienced bullying as a five and six-year-old from youngsters who taunted her for being different, because of her food allergies. It became so serious that her parents took her out of the school and moved her to All Saints Primary.
Fulham born-and-bred, Natasha developed an empathy with underdogs. "She'd always take the side of the person being bullied, for whatever the reason, rather than doing nothing," said Nadim.
She'd done a work experience placement at the Matrix law firm, which specialises in human rights work, and had enjoyed that. "It wasn't long before she died," said Nadim, adding that had Natasha been alive today and working for her own charity "she'd have been like a lit match; on fire, working on all fronts".
"She'd get really annoyed and angry about injustice," said her father. "She'd say: 'How can companies or people do such things to other people?'"
Both he and Tanya also addressed H&F Council's community safety committee, helping steer the council's allergy policy and resulting in the local authority writing to all 2,000 food outlets in the borough to raise awareness of the issue.
"The council has been supportive," said Nadim. "We talked about it at the committee meeting, and the council sent out a good-practice reminder. It's great that the council did that."
He hopes that the adoption of Natasha's law in England, Wales and Northern Ireland on 1 October (with Scotland soon following) will further raise awareness of the need for transparency in all food labelling. It compels full allergen and ingredient labelling on all pre-packed foods for sale, including sandwiches and salads made on the premises.
Pret has already revised its own policy to include full allergen labelling in the wake of Natasha's death.
Statistics show that in two decades there has been a 615 per cent increase in hospital admissions in the UK for anaphylaxis, the potentially life-threatening reaction mainly caused by food allergies.
"It's now the equivalent of one child in every class in every school being at risk," added Nadim Ednan-Laperouse OBE.
October 2, 2021