With ambitions to be 'the most glamorous destination restaurant' in west London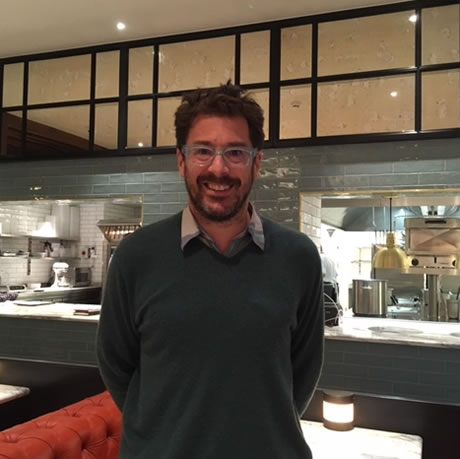 Sam Harrison's new Riverside restaurant at Hammersmith is getting ready to open soon (official opening date is Monday 4 November) and already he says he has been inundated with calls.
The soft launch, with a 50% discount on food , was booked out within 48 hours. Fans are eager to find out about his new venture, which is located in the new Riverside Studios complex close to Hammersmith Bridge.
The 4,000 square foot brasserie is called Sam's Riverside, and has views of the Thames from every table as well as an outdoor terrace.
Rowley Leigh is culinary director, and Head Chef is Harvey Trollope, who has previously worked at The Ritz Restaurant and at Wheelers of St James with Marco Pierre White.
The menu is described as modern European, and there will be a two-course lunch offer for about £16 with a three-course lunch for around £20.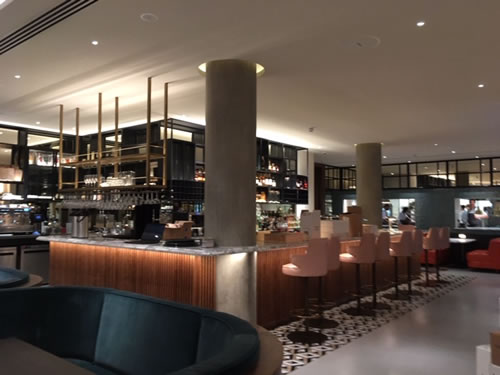 While the menu is having final tweaks, we can reveal that it will have a good selection of seafood and main courses will start at £14. There is likely to be a good selection of seafood as Sam is very keen on fish.
It's a venture that has been several years in the making as Sam had been looking for the right opportunity since he said goodbye to Chiswick after ten years in Barley Mow passage with Sam's Brasserie and Bar. That premises became Foxlow's, which has now closed and remains vacant.
Sam says his venture will be "a more grown-up and more glamorous version" of his Chiswick restaurant.
"I was only 32 when I set up the restaurant in Chiswick. I've gained a few more years and experience since then. But I also like to be informal, and so this restaurant will reflect my style and personality."
He said the ambiance would be "buzzing and upbeat" but not so noisy that customers would not be able to hold a conversation.
"I think Riverside will have a different atmosphere to Chiswick or Balham in that there television studios nearby, people pouring out of Hammersmith tube every evening and also lots of new flats. There will be thousands of people around in the evenings."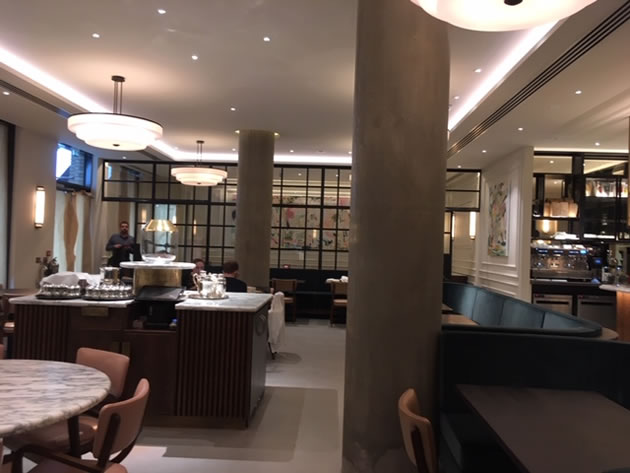 With views of the river and next to Hammersmith Bridge (he does not think the closure will affect business), Sam's Riverside will be a 90-seat all-day brasserie and bar, with an integral private dining room and outdoor seating.
DesignLSM masterminded the interior style capitalising on the riverside location with large windows affording maximum natural light. There is a feature cocktail bar, and bright orange leather banquettes are located beside the open kitchen (see above pic).
A main feature is the large floor-to-ceiling widows to take advantage of the views. Works by local artists hang on the walls.
'We want it to be the most glamorous restaurant in west London,' says Sam. "I am really looking forward to welcoming old friends from Chiswick and making new ones. The focus will be on hospitality, looking after people and giving the personal touch."
Riverside Film Studios will boast state-of-the-art facilities including spaces for television, theatre, dance, opera, music and comedy as well as a cinema, screening room, archive, community & rehearsal space and a local events and entertainment space.
By Anne Flaherty
October 22, 2019