Exceptional results at Latymer but state school students feel cheated by system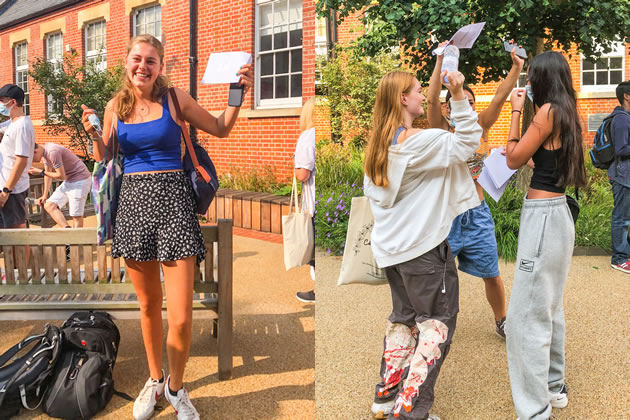 Latymer students celebrate their results in 2020
There has been a mixed reaction from A level students across the borough to this year's exam results. Private schools in the area have delivered exceptional results once again but some disappointment along with elation at state schools that talented pupils have been treated unfairly by the system.
Students across the country were not able to take examinations in the usual way this year. Instead, they received grades based on assessment from the national examinations regulator, Ofqual, which has received fierce criticism this Thursday (August 13).
Latymer Upper schools saw well over two thirds of grades awarded at at A*/A with half of students awarded all A and A* grades. 26 students secured places at Oxford and Cambridge and 9 at top international universities including Yale, Brown and Bocconi.
School Head, David Goodhew, said. "I speak for all the staff here when I say how proud we are of the remarkable achievements of this incredible Class of 2020. There are so many stellar results here and very many have achieved all A* and A grades and have secured places at the top universities here in the UK and abroad. This year group have had a very unsettled and nerve-racking year and have dealt admirably with everything the year has thrown at them - they deserve our congratulations on these excellent results!"
The many success stories include Ghaith who joined the school on a full bursary in 2018 after fleeing the war in Syria with his family. When he started in Year 10 he barely spoke a word of English, but went on to achieve six A*s and a B at GCSE. He took Maths, Biology, Chemistry and Arabic A Levels and achieved a clean sweep of A*s. He will now take up a place to read Medicine at Brighton and Sussex Medical School.
Isaac Harari, who reached the finals of the BBC's Young Musician of the Year competition earlier this year, achieved all A*s in French, Music and English Literature and will now go on to study at the Royal College of Music.
School Captain, Clodagh Bottomley not only captained the 1st Netball team to the National finals for the first time in the school's history, but then rounded off the year with 3 A*s in Biology, Chemistry and Mathematics and an A in English Literature AS Level, and will now go on to Trinity College, Cambridge to read Natural Sciences.
Hudson Dichtl achieved not only 4 A*s but has also been awarded a President's scholarship to study Mechanical Engineering at Imperial. The president's scholarship is said to be the most prestigious award the College has to offer. He will be joined at Imperial by classmate Tulsi Patel who also got 4A*s in Chemistry, Physics , Maths and Further Maths and will now be reading Physics.
Twins, Rachel and Emma Keaveney, achieved a total of 7 A*s in Chemistry, Physics, Maths and Further Maths, Latin, English and Philosophy & Theology.
80% of students who applied to university have secured a place at their first choice and large numbers of Latymerians have had their places confirmed at the UK's top universities, including Bristol, Durham, Edinburgh, Imperial College, LSE, St Andrews and UCL. In addition places were obtained at educational institutions across the globe including Yale, Brown, Northeastern (Honors Program), UNC Chapel Hill, Georgetown, NYU, Pitzer, and Claremont McKenna in the US; Bocconi University in Milan; McGill and the University of Waterloo in Canada; Erasmus University College and TU Delft in the Netherlands; and Melbourne University in Australia.
Hammersmith Academy students also have secured places at top universities, but the mode there was less celebratory after some had their A levels downgraded.
It comes after a chaotic year without exams, months of homeschooling, and nationwide complaints about an unfair national grading system.
Mohamed Mohamed will go to University College London to study physics after receiving A*AAA, though he missed out on his first choice of university, Imperial College London.
He said, "I have just missed out on my first choice and I feel that, had I sat the exam, the A would have been an A* grade, as that's what I have been achieving in my mocks.
"I know that no system can be absolutely fair to everyone, but I think there has not been enough focus on actual ability in the process which has disadvantaged me.
"I will have to wait for Imperial to decide whether they will make a concession or whether I am able to appeal."
He continued, "Hammersmith Academy has been brilliant in explaining the process throughout the lockdown… I am still excited about starting uni and I need to look at the positives."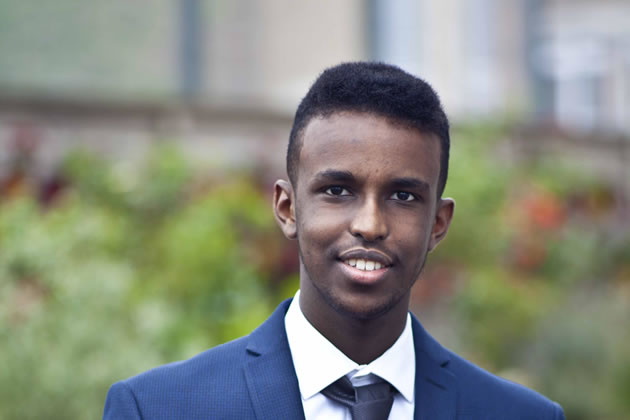 Mohamed Mohamed will go to University College London
Kayleigh Corbin achieved A*AB and will go to the University of Leeds to study English literature and theatre.
Kayleigh said: "It has been very tense waiting for the results and the government making changes at the last minute has not helped. In my case I think the system has been fair and the grades I have been awarded are a fair reflection, although I think I could have achieved higher grades if I sat the exams, but the priority was to get into university."
Nedal Harris was the academy's top achiever. He scored A*A*AA and will study architecture at the University of Westminster.
"It was disappointing we couldn't sit our exams, it would have been more of an achievement to get the results that way," Nedal said.
"The teachers have been amazing… I'm happy with the grades I achieved, they were the grades I was expecting."
Nedal has also learned that freshers' week – where students traditionally spend a week socialising and partying to begin the year – has been cancelled.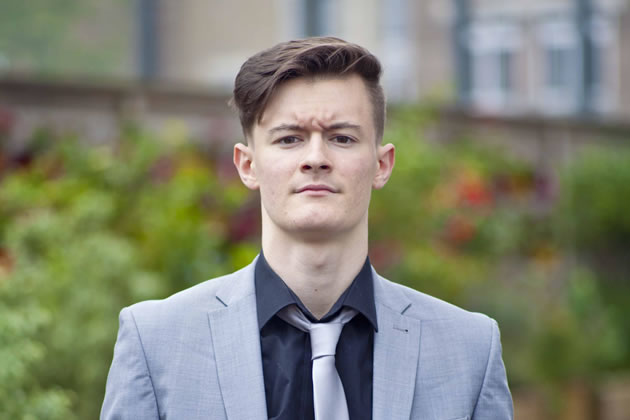 Nedal Harris was the school's top achiever
Zarlasht Ashoorzada woke up this morning to find A*AB. She has secured a place to study Dentistry at Queen Mary University in East London.
Zarlasht said: "Dentistry is something I have wanted to do for a long time and I am so happy to get in.
"No-one knew this was going to happen and the Academy has done all it can to support us through it and to make sure we were not disadvantaged."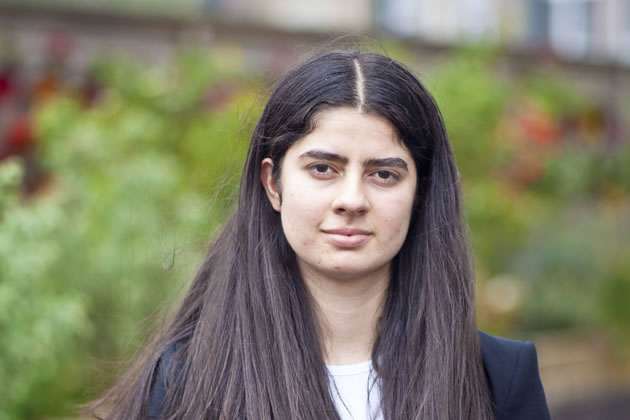 Zarlasht Ashoorzada
A Burlington Danes Academy student will be off to the University of Oxford in September to study engineering. Ali Ali woke up this Thursday morning to find he had achieved straight A*s in maths, further maths and physics.
He has competed in mathematics competitions for the school in White City, despite only enrolling in Year 12.
"Burlington Danes has been amazing – I don't think I could've done it without my teachers," Ali said.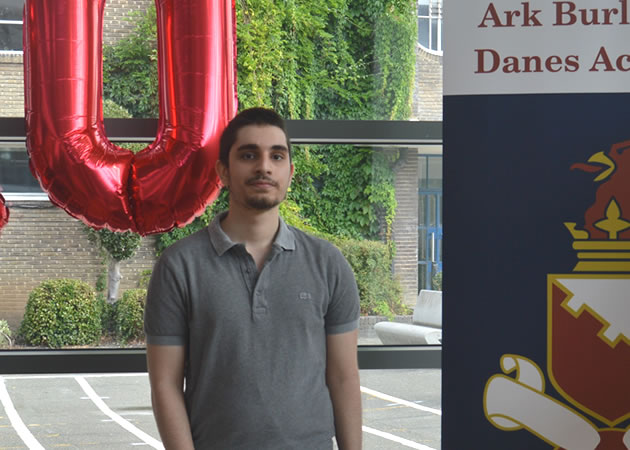 Samia Islam from North Kensington gained L3 BTEC in health and social care and achieved D*D*D.
She will study nursing at King's College London, and has been volunteering at Chelsea and Westminster Hospital.
Samia said, "It's been a fun experience. I'm happy to have overcome all the obstacles to achieve this success, especially throughout this year."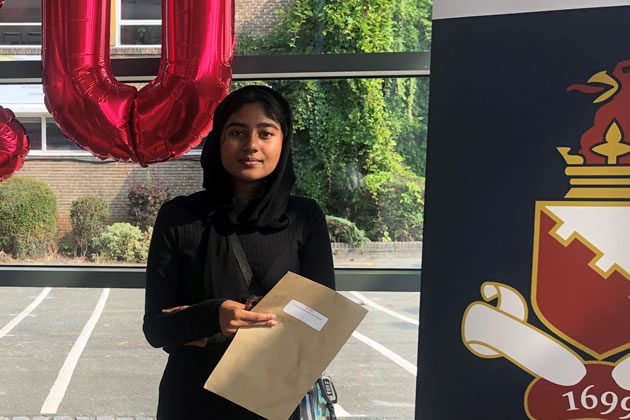 Samia Islam  will study Nursing at King's College London
Omiyma El-Ahmadi from Ladbroke Grove achieved D*D*D in her Level 3 BTEC in Business. She will study law at City University.
The school said she was a "diligent student, who has participated in numerous workshops with international companies".
On receiving her results, Omiyma said the hard work had "all been worth it".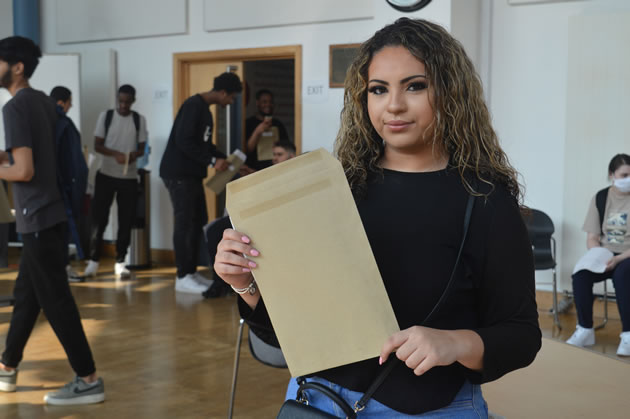 Omiyma El-Ahmadi will study law at City University
Ark Burlington Danes' principal, Paul Bhatia, said: "I am delighted to celebrate the achievements of our sixth formers.
"Our students have worked incredibly hard over the course of the year and I am overjoyed that they have secured places at the most competitive universities in the country."
Written with contributions from Owen Sheppard - Local Democracy Reporter

August 14, 2020