Voters have opted for a change of administration in the London Borough of Hammersmith and Fulham with Labour pulling off a shock win.
The result was announced just at 5am after Labour gained all three seats in the Fulham Reach ward. It is possible that controversial housing developments in this area swung voters away from the ruling Conservatives.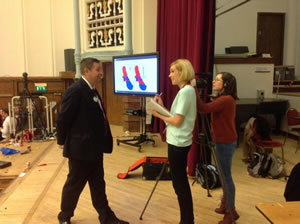 Labour's leader Stephen Cowan talks to the BBC after the result
Overall 11 Conservative seats in the borough went to Labour giving them a total of 26 against the Conservative's 20.
The turnout across the borough was 38% ranging from just under 50% in Ravenscourt Park to 31.7% in College Green and Old Oak.
The Tories had controlled the Council for the last ten years and was widely seen as a 'model' local authority by the party due to its extensive efficiency programme and steady reduction of taxes but controversial policies on issues such as Charing Cross Hospital, planning and housing seem to have been key in swinging the vote against them.
Here are the full results, which came through during the night.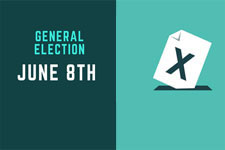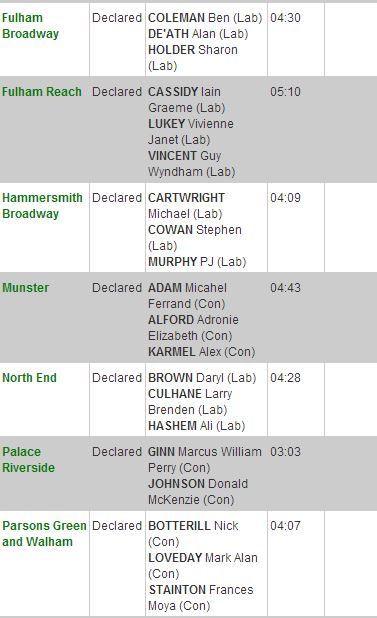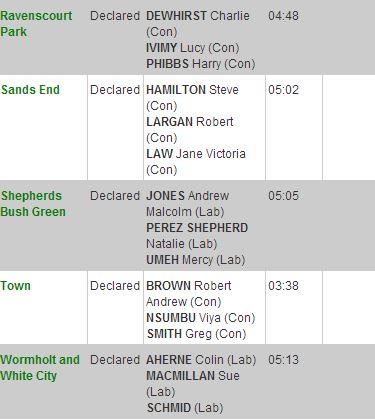 We will bring you further news and reactions throughout the day.
May 22, 2014
May 23, 2014