Hammersmith's foodies invited to apply for role of streetfood vendors
The store promises a mix of artisan products, its own range of ready meals, fresh fruit and veg, butcher's department, home made bakery, collaborations with local suppliers and a helping hand from fabulous street food vendors.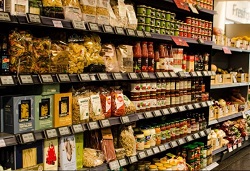 It is now recruiting local staff and inviting Hammersmith's foodies to apply for the role of streetfood vendors. If that sounds like the job for you, get in touch by emailing chris@eat.co.uk.
Founders Chris O' Connor and James Brundle opened the first Eat17 store and restaurant in Walthamstow in 2006 and since then have opened three more in Hackney, Whitstable and Bishop's Stortford.
They say on their website: "We're proud to be 'not your average store'.
"We're dedicated to doing things the right way; thinking local, prioritising people before profit, taking great pride in our work and, most of all, putting proper food on your plate."
Watch this space for more details.
March 16, 2018