Theatre's cult hit is accompanied by frightening Friday night films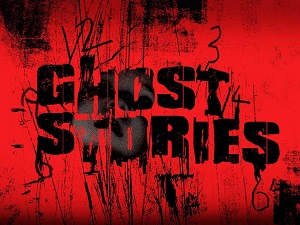 The Lyric Hammersmith has announced that due to popular demand, Ghost Stories' run has been extended and will now continue until 18 May 2019.

Ghost Stories returned to  Hammersmith this month nine years since it debuted at the Lyric in 2010. After sell out shows, a West End transfer, productions in Shanghai, Australia, Canada, Europe and a smash hit film, the original terrifying live production offers fans the chance to experience Andy Nyman and Jeremy Dyson's worldwide cult phenomenon in the theatre where it all began.
The Lyric issues this warning to those going to the show: "Please be advised that Ghost Stories contains moments of extreme shock and tension. The show is unsuitable for anyone under the age of 15. We strongly advise those of a nervous disposition to think very seriously before attending.
"Are you brave enough to book?"
Along with Ghost Stories, the Lyric launched new Friday Film Nights with four horror film screenings, personally selected by Andy Nyman and Jeremy Dyson, shown in the theatre's intimate 54 seat cinema during Ghost Stories' run. Two are still to come:
Andy Nyman chose Japanese thriller Audition, directed by Takashi Miike for Friday 3 May at 8:30pm.

Jeremy and Andy will also provide introductions to each film explaining why these are some of their favourite horror films.
All tickets for Friday Film Nights are £6. Film & Theatre Combo Ticket: £35. (Buy a Band B Ghost Stories ticket for Friday performances at 7pm and on the same night a Friday Film Night ticket to receive the discount).

Tickets can be booked by calling the box office on 020 8741 6850 or online.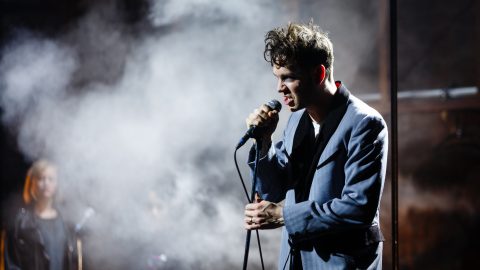 The next production will be Dead Dog in a Suitcase (and other love songs).
Written by Carl Grose, with music and music direction by Charles Hazlewood and directed by Mike Shepherd, this is a A Kneehigh with Liverpool Everyman and Playhouse production running from 21 May till 15 June.

Mayor Goodman has been assassinated. And so has his dog. Contract killer Macheath has just
married Pretty Polly Peachum and Mr and Mrs Peachum aren't happy. Not one bit.

The touring production, a radical re-working of John Gay's scabrous satire, The Beggar's Opera returns to the Lyric having enjoyed sold-out houses around the country when it first toured in 2014.

Find out more and book tickets for Dead Dog in a Suitcase (and other over songs) here.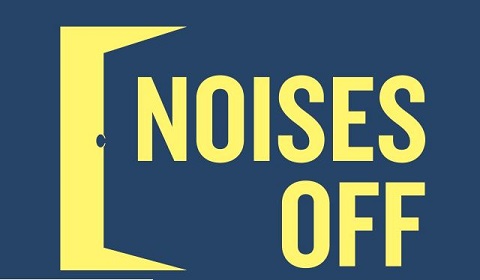 It will be followed from 27 June till 27 July by Michael Frayn's award winning Noises Off, making a welcome return to the Lyric Hammersmith nearly forty years after it premiered to great acclaim at the theatre in 1982 and instantly became an iconic British comedy.
The multi award winning backstage comedy will be directed by Jeremy Herrin and designed by Max Jones in a new production.
With technical brilliance and split-second timing, it takes us behind the scenes with a company of actors in a hilarious and heartfelt tribute to the unpredictability of life in the theatre.
Michael Frayn said: "It's a great personal pleasure for me, of course, to see my play come home, after all its travels around the world in the last forty years, to the theatre where it took its first hopeful but still uncertain steps."
Find out more and book tickets for Noises Off here.
April 26, 2019