New owners plan to unveil detailed plans for venue later this year
The developer, which has demolished Earls Court Exhibition Centre as post of the massive Earls Court redevelopment project, has completed the sale of Venues, its exhibition business, which is made up of Olympia London and related assets, for £296 million.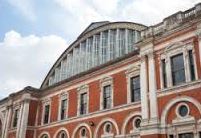 The new owners include Bayerische Versorgungskammer Germany's largest manager of public pension schemes, the Versicherungskammer Bayern Group, Germany's largest public insure, DFI European Value Add Fund and Yoo Capital, as UK co-investor and asset manager.
Capco say the millions raised by the sale will be used to repay bank debt and for deployment in Capco's core central London estates.
As we reported earlier in February, Capital & Counties, or Capco has revealed the Earls Court development lost a fifth of its value in the last year.
Brexit and the impact of changes to stamp duty were blamed as a further 6% was wiped off the value of 7,500-home Earls Court scheme in the last six months.
Capco had already confirmed that 14% was wiped off the 2015 valuation of the scheme in the first six months of 2016.
You can read this full story here.
Ian Hawksworth, Chief Executive of Capco, said: "Following the successful transition of shows from the former Earls Court exhibition centres and our strategic investment in recent years, Olympia London is now established as the preferred central London venue for premium shows.
" Now that the period of transition is complete, it is the right time for Capco to exit its ownership of the venue.
"The completion of this transaction delivers value for our shareholders and will position Capco to concentrate effort and resources on our two exceptional central London estates at Covent Garden and Earls Court, as well as further enhance our financial flexibility to take advantage of opportunities as they arise."
The 130 year-old exhibition and event centre is situated on a 14 acre freehold site including four acres of land available for development. Each year Olympia welcomes over 1.6million visitors and hosts more than 200 events.
Nigel Nathan, Olympia London MD, said: "This is an exciting time for our business; much care was taken throughout the sale process to ensure the continuation of Olympia London's 130-year legacy.
"We look forward to working with our new owners on the next chapter in Olympia London's rich history."
Yoo Capital chairman John Hitchcox added: "We are delighted to partner on such an exciting investment. We will work closely with Olympia management to ensure Olympia continues to represent the very best in world-class exhibition space for Central London and the UK.
"We plan to provide a detailed update on our plans and work with local stakeholders in the second half of 2017."
April 13, 2017