A Halloween Tale (Ad)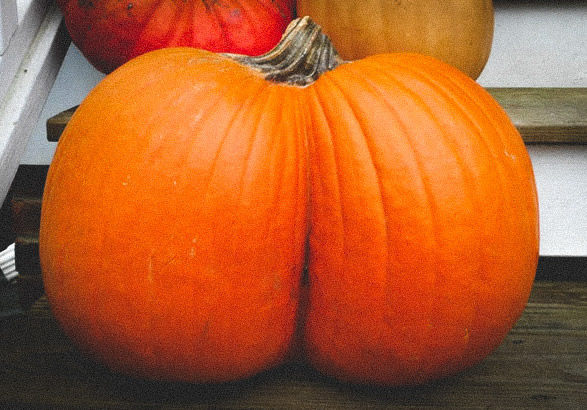 I was enjoying a refreshing bottle of ice-cold Peroni with my friend Bill; discussing the woes of the plumbing trade and the future of our respective businesses. We then turned our attention to content ideas for October's Italian Plumber newsletter. I explained that I would like to publish a Halloween story, but couldn't think of anything to write.
"Ah, don't worry about that", he said. "I've got a real cracker for you".
I asked if the story he was about to tell me was true – and, with a glint in his eye, he replied, "Could be". So here goes:
A young mother (we'll call her Maggie) found herself in the unenviable position of having a blocked toilet. With two children under the age of four, the situation needed immediate attention. Maggie turned desperately to Google and found a local plumber who could attend the job within the hour. She was delighted.
It was the end of October and, because of the impending Halloween night, the children were particularly excitable. They'd already sculpted the pumpkins, hung the cobwebs, and spent time making scary masks in preparation for an evening of trick or treating. The mood was jolly, though somewhat dampened by the lack of toilet facilities in the home.
The plumber (we'll call him Roger Smith) arrived promptly, plunger in hand. He rang the bell. Maggie hurriedly answered the door and ushered him in. She showed him upstairs to the offending WC and left him to get on with it. Afterall, it's not the most flattering topic for discussion.
Roger was charmed by the cobwebs and obvious signs of an excited family at Halloween.
He was particularly tickled by the witch's broomstick and papier mâché cauldron hanging from the shelves above the toilet. Very creative, he thought.
It was now time to get on with the job in hand. Roger got down on his knees, lifted the toilet seat and began the necessary inspection. He was pleased to see that there wasn't quite the horror he was expecting, and chuckled to himself that, of all the times he would expect to see something terrifying, it was ironic that he didn't see it at Halloween.
Roger assumed the position, stuck his plunger down the toilet and, with one huge pull, removed the blockage like a true pro. But as he yanked in the upward direction, he managed to hit his head on the above shelf. He suffered a slight bump but didn't think too much of it.
Happy that he'd completed a no-fuss, very quick job, Roger washed his plunger, cleaned up, and tucked his escaping shirt back into his waistband. But, upon doing so, he noticed blood coming from his rear end. Now, this really was scary. He knew he hadn't scratched or hurt himself down there, so it could only mean one thing: some kind of bleeding of a more serious nature – something that needed immediate attention.
Roger ran down the stairs, presented Maggie with the invoice, and simply asked her to settle directly with his plumbing firm, before sprinting out of the front door.
Naturally, Maggie was perplexed. What could possibly have happened that the plumber had to make such a sharp exit? Was it something she said? Was he utterly disgusted at the state of the toilet? She went upstairs to investigate.
Maggie checked and flushed the toilet – all was well, and she was impressed.
She checked the surrounding area – all was clean and tidy, no spillages or nasties.
She then noticed a bottle of strawberry-flavoured fake blood with its lid off, hanging over the side of the shelf above the toilet.
There were a few drops over the back of the toilet, but nothing that couldn't easily be cleaned off with a wet cloth. No, she was impressed, but still baffled as to why the plumber had to run out so quickly.
Meanwhile, at Accident & Emergency…
"So, Mr Smith, tell me… you have a thing about smearing strawberry sauce over your bottom, do you? Please leave and stop wasting our time."
Until next month, have a happy Halloween.
Samuele The Italian Plumber
Other blog posts by Samuele can be read at theitalianplumber.co.uk/blog.
Until next time, if you have any plumbing or heating issues around the home, give us a call on 020 8945 7457.
Advertisement
October 27, 2021