And they want to know what you think!

(Ad)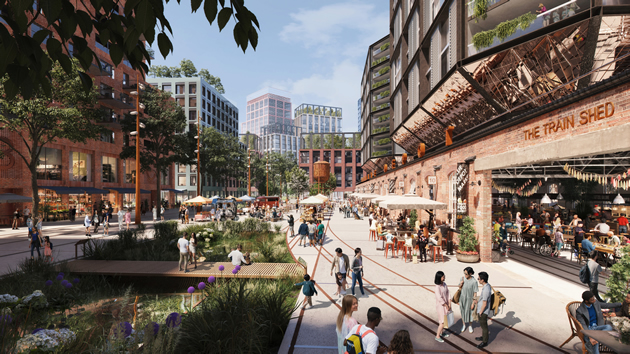 The Earls Court Development Company (ECDC) has a vision to bring the wonder back to Earls Court and are now presenting draft proposals for the site, formerly home to the Exhibition Centres.
This is London's largest and most exciting opportunity. It will be a place that puts people first, with nature brought back to the site, where everyone will feel welcome. The new neighbourhood will bring thousands of homes, a park, community venues, an exciting cultural offer and much more.
The development aims to go beyond net zero and become a climate-positive neighbourhood. The aspiration is to incorporate the first large scale Zero Carbon energy sharing network in the UK , setting a new standard for sustainable city living, while allowing local people to benefit from cost effective heat networks. Up to 15,000 jobs will be also created, aiming to develop a research and development hub for green tech, attracting businesses which have a role in transforming our future by responding to the climate crisis.
The Earls Court Development Company want to know what you think!
Come and see the plans at 'Conversation Corner'
The proposals will be available for everyone to view at the new and improved Conversation Corner, which has moved into a larger space on Lillie Road (opposite Hotel Lily).

Conversation Corner will be open from Thursday 23 February – Saturday 1 April, at the following times:
Wednesdays: 12pm – 4pm
Thursdays and Fridays: 3pm – 7pm
Saturdays: 11am – 3pm
Alternatively, you can join their webinar on Monday 20 March, 1.30 – 2.30pm by registering here.

How to have your say
Feedback and interest in the project from the whole community has been invaluable to getting to this point, and your comments will be vital as the masterplan continues to develop.

Click here to have your say on the masterplan via an online survey.

You can also get in contact via: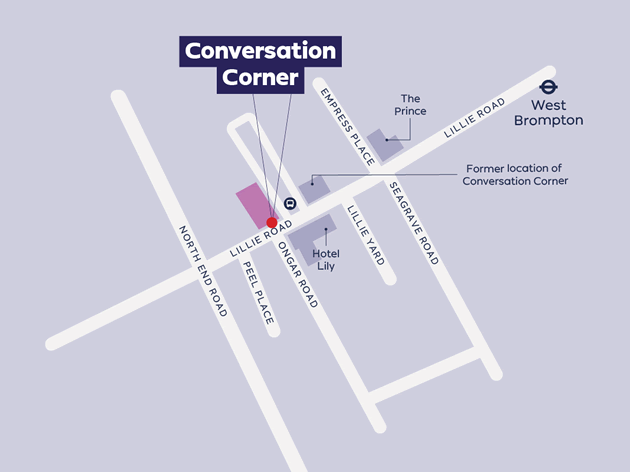 Advertorial
February 23, 2023