Super concentrated-maximum progress experience of learning (Ad)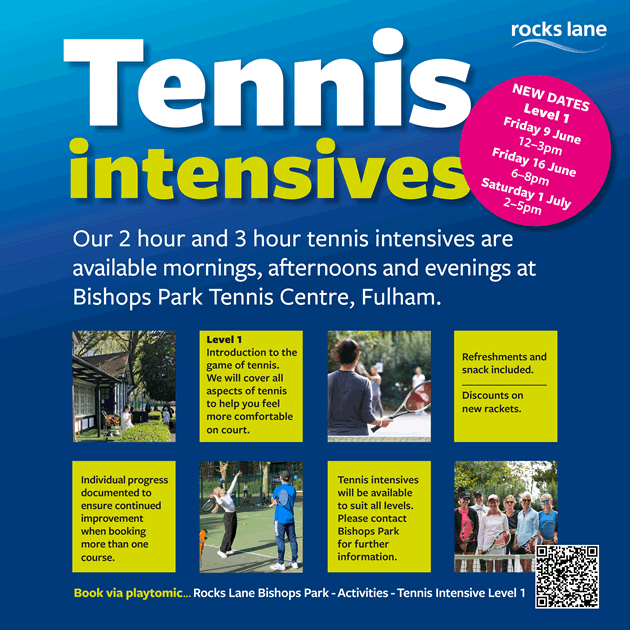 Introducing confidence boosting tennis intensives from Rocks Lane Tennis Academy at Bishops Park Tennis Centre.
Our super concentrated-maximum progress experience of learning will be made available to players of all levels.
We're serving a set of Level 1 intensives to start, which are intensive introductions to the game of tennis. We will cover all aspects of tennis including the ground strokes to help you feel more comfortable on court.
Our coaches are passionate about tennis and have decades of experience in helping players achieve their goals, focussing on providing the best instruction and technique, whilst encouraging plenty of fun and enjoyment of the sport.
With an outstanding understanding of the game, our coaches provide personalised coaching to suit each individual, enabling them to reach their full potential with the option to progress to more advanced levels of coaching.
All of this in the wonderful picturesque setting of Bishops Park.
Level 1 Tennis Intensives are available for bookings on:
Friday 9th June
12pm -3pm
Friday 16th June
6pm-8pm
Saturday 1st July
2pm-5pm
Book via the Playtomic app - Rocks Lane Bishops Park - Activities - Tennis level 1 Intensives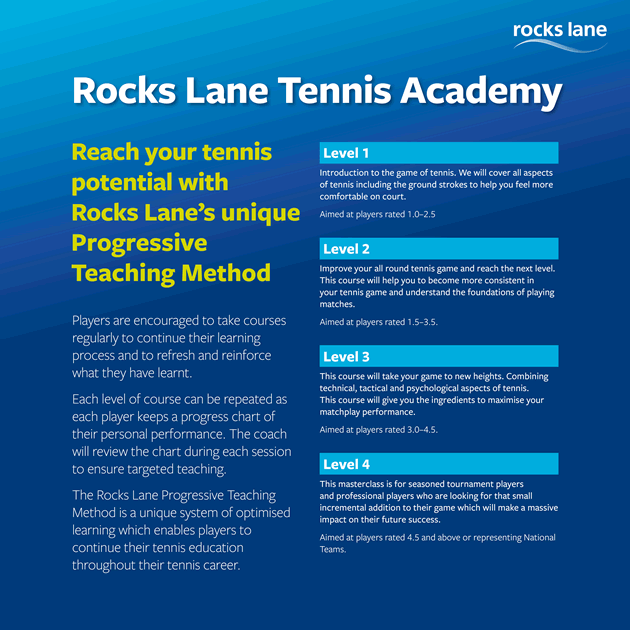 Advertorial
May 25, 2023