SW6 said to be particularly vulnerable to stamp duty cliff edge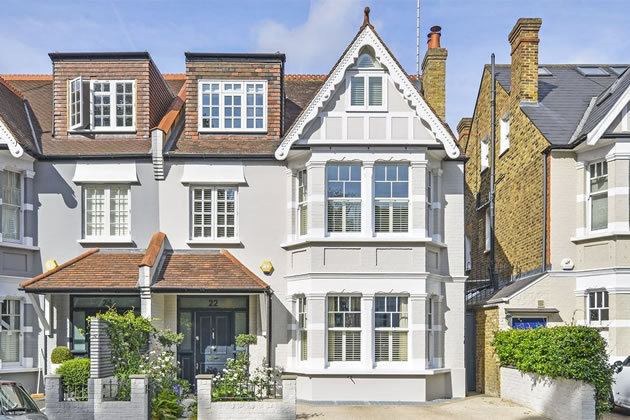 House on Edenhurst Avenue went for £3,572,000
Fulham property prices increased by an average of 10% during 2020 despite the coronavirus pandemic. However, local agents are concerned that the gains could be wiped out unless there is greater clarity about the current Stamp Duty holiday.
The average price for a sale reported in the fourth quarter of the year in the SW6 postcode area was up by 10.9% compared to the same period last year to £1,120,318. This was slightly down on the peaks seen during 2020 with the lockdown not deterring buyers paying high prices to live in the area.
People working in the property sector are generally feeling relieved about how the year went for the industry with revenues from letting businesses limiting the number of closures and job losses. However, transaction volumes remain low by historic standards and some believe that a market with much lower turnover is set to become the 'new normal'.
Demand remains reasonably robust for larger family homes in Fulham which is one factor driving up the average. So far 14 residential properties have been reported as changing hands for over £2,000,000 in the fourth quarter of the year.
The highest price paid was for a semi-detached house on Stevenage Road on the Crabtree Estate which went for £4,000,000. The second highest price was for a semi-detached house on Edenhurst Avenue which cost its new owners £3,572,000.
However, there is a degree of caution about what lies ahead, particularly in the short term regarding whether or not the government will extend the Stamp Duty exemption which is due to expire on 31 March.
Fulham Property Prices (October - December 2020)

Area
Semi-det
Sales
Terraced
Sales
Flat/
mais
Sales
Overall ave
Total sales
SW6 1
0
0
1500000
1
830667
3
998000
4
SW6 2
0
0
1318871
7
612100
10
903124
17
SW6 3
3572000
1
2511875
4
1230857
7
1852958
12
SW6 4
0
0
1468750
4
621642
9
882291
13
SW6 5
0
0
1735833
3
478250
2
1232800
5
SW6 6
2975000
3
1385500
7
767000
9
1343500
19
SW6 7
0
0
961917
6
583500
10
725406
16
Total
3124250
4
1479128
32
730366
50
1120318
86
Change over quarter
43.2%
-20.0%
-11.0%
-56.8%
-1.6%
-50.0%
-3.9%
-52.2%
Change over year
26.2%
-42.9%
-10.2%
-49.2%
0.6%
-71.8%
10.9%
-65.2%
Change over three years
40.2%
33.3%
-15.9%
-49.2%
-25.5%
-71.1%
-6.7%
-64.0%
Change over five years
-
-
-15.2%
-58.4%
-17.2%
-71.9%
-1.9%
-66.3%
Change over ten years
54.8%
33.3%
47.8%
-61.4%
77.9%
-66.4%
75.2%
-63.4%
Source: Land Registry
One local agent said, "There is a clear slowdown in recent weeks because transactions had been accelerated to be sure of meeting the stamp duty deadline but it is impossible to value properties accurately until the situation has been clarified.
"My view is that, even if the government don't just extend the exemption, they need to introduce some measures to soften the landing. The uncertainty is very negative for the market.
"Fulham could be particularly vulnerable because of the risk of a 'slow puncture' Brexit. There has been no exodus of high net worth EU citizens living in the area yet but people working in the financial sector tell me that they are very concerned about how negotiations will go with regard to trade in services. A bad outcome could lead to a sector which employs a lot of people in the area relocating back to the Single Market."
Treasury Minister Jesse Norman, a treasury minister, has hinted recently that the exemption will not be extended saying that it was only meant to be a temporary relief measure. However he did add that there was strong feeling on this matter saying that he "fully understands the frustrations of those who are, as we speak, in the process of purchasing a property".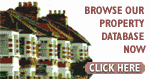 The Nationwide House Price Index for January showed that the annual rate of increase i slowed to 6.4% from 7.3% in December, while average house prices have fallen by 0.3% month-on-month, from £230,920 in December to £229,748 in January.
Robert Gardner, chief economist at Nationwide, said, "To a large extent, the slowdown probably reflects a tapering of demand ahead of the end of the stamp duty holiday, which prompted many people considering a house move to bring forward their purchase. While the stamp duty holiday is not due to expire until the end of March, activity would be expected to weaken well before that, given that the purchase process typically takes several months (note that our house price index is based on data at the mortgage approval stage)."
Updates on the local property market are regularly published in the Fulham newsletter.
February 8, 2021->