Start the month with a history tour or walk in the 13 acre garden
Fulham Palace hosts regular walks and tours throughout the month, beginning on 1 and 2 May:
Wednesday 1 May, 2pm - 3pm; Sunday 5 and 12 May, 12.30pm - 1.30pm; Tuesday 21 May, 2pm - 3pm - History Tour
On this tour of the house and garden, learn how their passions, wealth and power shaped Fulham Palace. Find out about the mixture of different architectural styles that make up the house, the stories of the Bishops and their families who called the Palace home, and how the 13 acre garden evolved over the centuries to become the beautiful urban oasis it is today.
Thursday 2 and Sunday 19 May, 2pm - 3pm - Garden Walk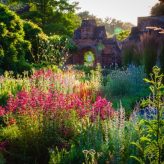 On this tour around Fulham Palace's 13 acre site, hear how successive Bishops of London made their mark on the garden, learn about the unusual specimens grown here today and find out about the exciting projects the gardener team are currently working on to restore this Grade II* listed garden.
Tickets for walks and tours cost £6 per person, accompanied children free. No need to book in advance. Meet at the visitor welcome desk.
Palace explorers continue on Monday 6, 13, 20 May and Tuesday 7, 14, 21 May,
9.30am - 10.30am

These fun and creative facilitated sessions are geared specifically to 2-4 year olds and their adults. This term they will be learning about different bishops who lived in the Palace, including their life history and family relationships.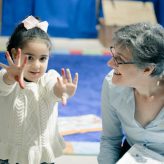 Booking essential. £5.50 per session. To book your place email education@fulhampalace.org.
Young Archaeologists' Club (YAC) summer term begins on Saturday 18 May and continues every Saturday till 20 June, 10.30am - 12.15pm.
Each term budding archaeologists aged 8 to 16 investigate different themes, with activities that can range from learning to catalogue artefacts to taking part in a real archaeology dig! This term covers everything from Roman finds to Fulham Palace in the Second World War.
Termly booking: £45.50, booking essential. Young adults attend independently. Find out more and book here.
Fulham Palace is also hosting a series of special events in May:
Tuesday 7 May, 3pm - 4pm - Cultivating Compton: Replanting the Past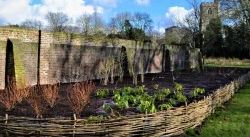 Bishop Compton's garden has come back to Fulham Palace!
Join head gardener Lucy Hart as she explains how this major garden project came about and how dried plant specimens have helped us learn what plant-loving Compton was growing here 300 years ago.
Free, but booking recommended. Find out more and book your place here.
Tuesday 14 May, Midday - 1pm - Bee Keeping at Fulham Palace
Get up close and personal with palace's bees for this special event.
Tickets, £12, concessions from £8. Find out more and book here
Tuesday 14 May, 6pm - 7pm - Head Gardener's Evening Walk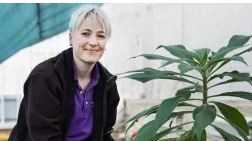 Spend the evening strolling through the beautiful botanical garden with a glass of wine and the expert guidance of head gardener, Lucy Hart.

Tickets £8.50, find out more and book here.
Monday 20 May, 7.30pm - 9.30pm - Amici Cantabile perform at Fulham Palace
Enjoy an evening of opera in the great hall at Fulham Palace. Amici Cantabile is a group of friends who were brought together by their love of singing. The varied programme will include a selection of much-loved classics such as the quartets from Rigoletto and Fidelio, the trio from Cosi fan Tutte, excerpts from La Traviata as well as Gilbert and Sullivan and Offenbach.
Tickets £18, find out more and book here.
Wednesday 22 May, 11am - midday - Behind the scenes: handling the museum's collections
The rich history of Fulham Palace means they have a varied collection including Roman archaeology, paintings, engravings and even postcards! Find out more about the objects from our collection and feel history in your hands at this special event.
Free drop in event in Bishop Porteus' Library

Saturday 25 May, 10.30am till 5pm - Fulham Palace Unveiled

Be the first to see the brand new museum, temporary exhibition gallery and restored period rooms which open today.
The museum is now bigger and better than ever before, and tells the stories of the Bishops of London who called Fulham Palace home for over 1,300 years. Tours and trails throughout the day will help you re-discover the Palace.
Free drop in event.
Sunday 26 May, 11am - 3pm, Tudor May Day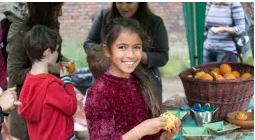 Join the Palace's first family fun day following the restoration of the Tudor Palace!
Meet the May King and Queen, dance to music with our wandering minstrels and get hands on making a tussie mussie, a May crown or even candle rolling.
There will be activities throughout the day, and this is the opening weekend for the Palace's new museum and restored historic rooms.
Entry is free and there is no need to book - just drop in.
April 30, 2019