And invite local people to get involved with next year's festival
The organisers of Hammersmith and Fulham's own arts festival, HF ArtsFest, have thanked local people for helping to make the festival a huge success in its second year.
The ArtsFest, which ran from June 8 to 14 and showcased theatre, music, dance, film, art and literature from across the borough.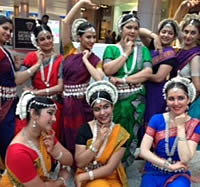 The week saw 122 events featuring 360 artists at 52 venues across Hammersmith & Fulham. Among the artists and venues were comedians Phil Nichol & Shazia Mirzia, singer songwriter Purdy, The V&A archives @ Blythe House, the Lyric , the Bush Theatre and LAMDA.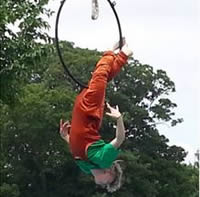 Community artsAlbert & Friends included Instant Circus, Ravenscourt Art, Hepsibah Gallery, Author SJI Halliday, The Bhavan Centre, Hepsibah Gallery, Ravenscourt Art, Atrium Forum, Scariofunk Collective, Masbro Centre, Irish Cultural Centre, and many more.
You can see the full programme on the ArtsFest website.
The message from the festival organising committee - Cathy Robertson (Chair), Emma Mandley, Sam Deards, Chris Drake, Avril O'Rioridan, Jack Jones, Shaz Hussain, Caroline Perkins, Helen Rowe, Anna Fugard and Dorothy Reeves - says: " Thanks to all for making HF ArtsFest 2015 a great success!

" A big thank you to all of our artists, sponsors, and audiences that helped make HF ArtsFest 2015 a great festival for all of us to enjoy.

" See you next year for HF ArtsFest 2016…make a note of the dates: 6th-12th June!"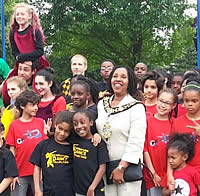 ArtsFest founder Cathy Robertson, added her own personal thanks, saying: "It was amazing. I'm just really pleased it went so well. You could feel the enthusiasm and energy of the participants and the audience.
" I just want to say a huge thank you to all the participants and sponsors who really got behind it and made it happen. It's really becoming an annual event."
If you would like to be involved in next year's ArtsFest, you are invited to get in touch at info@hf-artsfest.com.
June 19, 2015